The SCPM Group was founded By Dr. O. N. Pandey in the Gonda City, To provide Hope, Care and Cure. To provide compassionate, accessible, high quality, cost effective healthcare to one all. …
Years of Healthcare services
Satish Chandra Pandey Memorial Hospitai started in 1993 is a 300 bedded multi-dimensional hospital. It offers specialty and super speciality services, including diagnostic facilities to ensure the delivery of holistic patient care which has been fruitfully providing medical services to the people from past 24 years. It is situated near by famous Dukh Haran Nath Temple which is 2 kms far from Gonda Railway Station. It is equipped with all the modern and sophisticated medical facility and led by Dr. O. N. Pandey, the Founder Chairman of SCPM Group of Hospital & Education. SCPM Hospital brings together a dedicated team of Medical, Paramedical and Nursing Professionals to provide highest standard of medical treatment. Our full range of primary and specialty care medical services enables cross-specialty consultation which assures outstanding treatment for each patient.
SCPM Hospital team is committed to demonstrate its ability to consistently provide education, research and healthcare services meeting student, patients, and community needs. We shall earn the confidence and trust of regulatory bodies, community and other interested party through continual improvement of our services. We shall strive to remain as center of excellence in Health care sector.
Leading Group of Colleges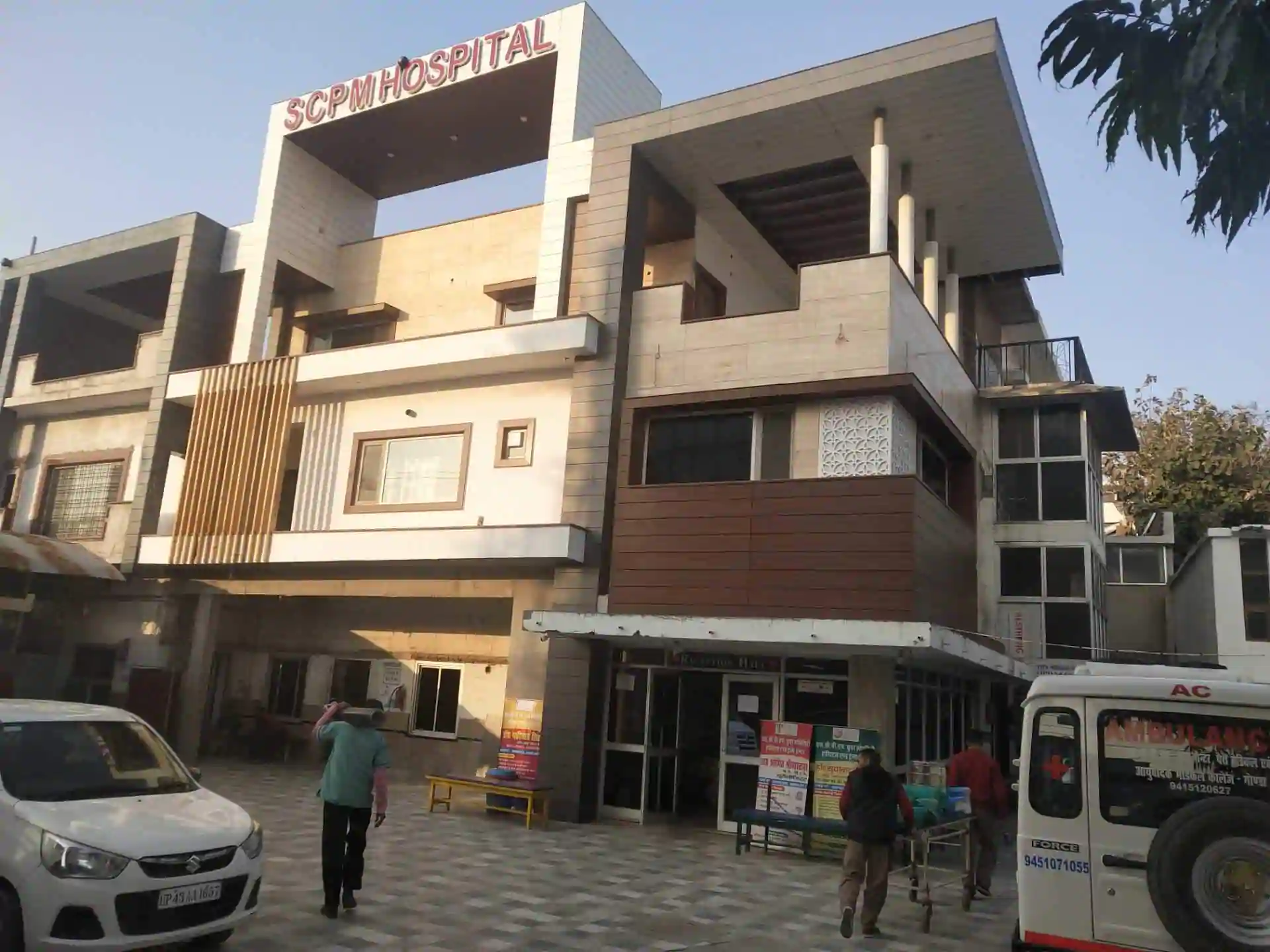 Satish Chandra Pandey Memorial Hospital started in 1993 is a 300 bedded multi-dimensional hospital.
SCPM College of Nursing and Paramedical Science, Gonda
SCPM AYUREDIC MEDICAL COLLEGE AND HOSPITAL
SCPM SUPER SPECIALITY HOSPITAL
Are you ready to take the next step toward your future career?