ABOUT 
UNIVERSITY

The government of Uttar Pradesh, established Avadh University, Ayodhya, initially as an affiliating university by it's notification No. 1192/fifteen-10-46(6)-1975 dated 04 March, 1975 and appointed Prof.(Dr.) Surendra Singh as the first Vice chancellor. In 1993-94, it was renamed as Dr. Rammanohar Lohia Avadh University, Ayodhya in the memoriam of late Dr. Rammanohar Lohia, an epic socio-economic ideologue and freedom fighter par excellence.

The university initially started its office in a rental building at Civil Lines, Ayodhya. Land acquisition process for varsity's formal office started in 1976. Ultimately, the then Chancellor and the Governer of state Shri G.D. Tapase laid foundation of the present administrative building of the varsity on 02 May 1978.

The university assumed the shape of an affiliating cum residential varsity in April 1984. The residential segment became functional with the opening of four PG departments in the campus viz. History, Culture & Archaeology, Economics & Rural Development, Mathematics & Statistics and Physics & Electronics. Four more departemnts viz. M.B.A, Bio-Chemistry, Microbiology and Environmental Sciences were added to its academic paraphernalia in 1993-94 which in-turn brought recognition of the varsity under 12B scheme of U.G.C.

In 2000-01, Institute of Engineering & Technology was established on the campus with B.Tech. (in Mechanical Engineering, Information Technology, Computer Sciences and Electronics & Communication Engineering) and M.C.A. cources. In the same year, some other courses like M.C.J., M.S.W., B.Lib. and M.Lib. were also added to widen the academic spectrum of the residential setup. In addition, a number of PG programs like M.Sc-Biotechnology, M.T.A., M.P.Ed., M.Ed. and UG programs like B.B.A., B.C.A. and B.P.Ed. became functional on the campus from the session 2005-06. University started five new courses in campus from session 2017-18.

Presently, the university is catering education to about 5 lakhs regular/private student through its nine residential PG departments and on campus Institute of Engineering along-with more than 600 affiliated colleges spread over in the 7 districts of Ayodhya, Sultanpur, Ambedkarnagar,Lucknow, Barabanki, Baharaich and Gonda.
Mahayogi Guru Gorakhnath AYUSH University, Uttar Pradesh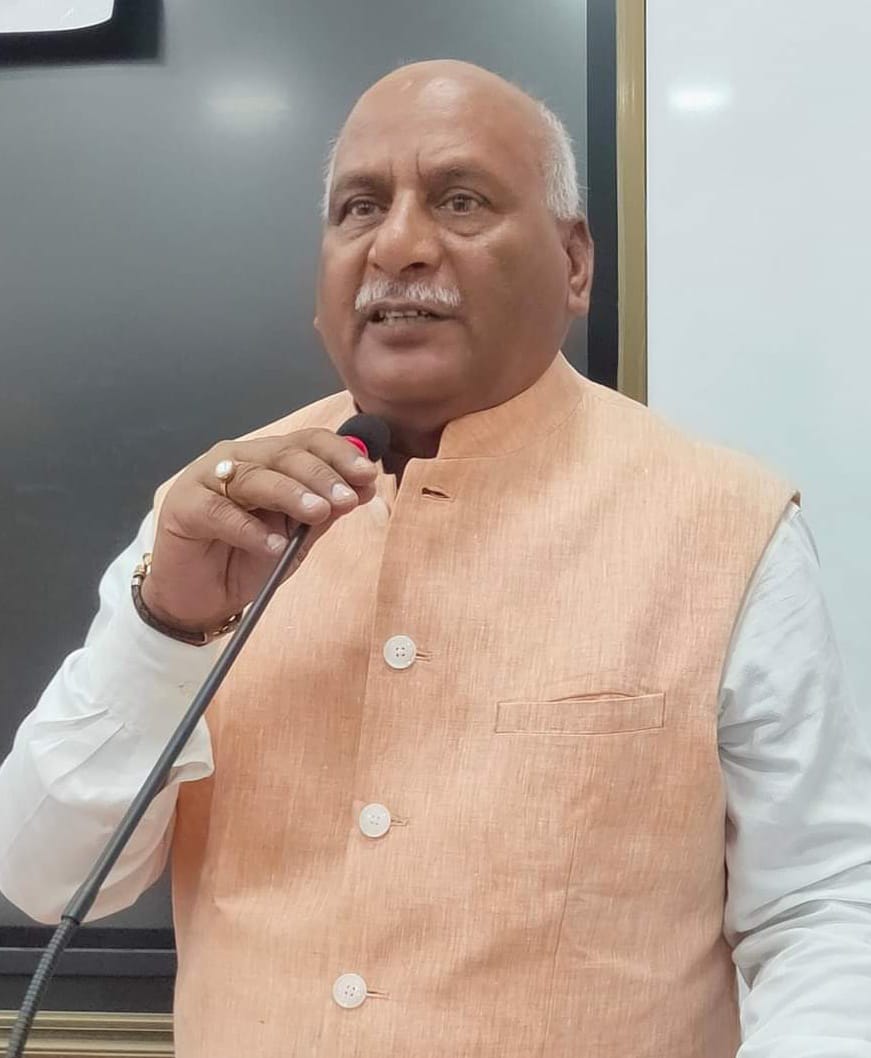 Prof. (Dr.) A.K. Singh
[Founder Vice Chancellor]
Prof Dr Awadhesh Kumar Singh is appointed as the first Vice Chancellor of Mahayogi Guru Gorakhnath AYUSH University, Gorakhpur Uttar Pradesh on 4th of January 2022 and he had joined on 6th of January. He was primarily Director & Principal of Shubhdeep Ayurvedic medical College & Hospital, Indore, Madhya Pradesh for fourteen years. He has completed BAMS in 1984 and MD Ayurved in 1989 from Calcutta University. He is continuing his services in Ayurveda Therapy, education and innovation since last thirty 35 years. He is giving his services with PG committee, UGC and PG expert. Furthermore, he is the Chairman of Devi Ahilya University, Indore and member of Studies in Madhya Pradesh Medical Science University. He PG Guide of forty-eight students and organized 04 National seminars. He was invited as the best speaker in America in 1999. He is giving his valuable services in different National and International Universities. More than sixty seven papers have been published by Dr Singh and was involved physically in trial process for more than eighty four medicines.